The five appropriately sun-kissed songs on The California EP waste no time in reaffirming this Denver band's affection for '60s West Coast pop. The title track wears its gently tumbling beat and sweet "la, la, la, la's" with all the unabashed pride of a Mamas & The Papas hit. Where other indie-pop outfits hit all the right marks but lack the vocals to pull it off, Dressy Bessy succeeds thanks to the charming girl-group vocals of guitarist/keyboardist Tammy Ealon. Her indie-naivete-meets-power-pop stylings lead each of these irrepressible bouncers -- especially "Super*Everything" and the title track -- down the path to beaming retro-pop glory. Watch for Dressy Bessy's sophomore full-length in the summer of 2001.
- Colin Helms: CMJ New Music Report Issue: 695 - Dec 18, 2000
by David M - 11.29.2000
Though their new California EP is being released on the resolutely indie Kindercore label (of Montreal, Olivia Tremor Control, Masters of the Hemisphere), Dressy Bessyís light girl-pop sound has its roots in the corporate music business. Rank upon rank of mid-Ď60s songwriters, singers like Dusty Springfield and Petula Clark, and groups like the Shangri-Laís and Shirelles turned out delicate-flower tunes about love, loss and more love. These groups have recently resurfaced as significant influences on the indie-pop sound found on labels like Kindercore and Peekaboo, and in the Elephant Six collective with bands like of Montreal and Elf Power. More than most, though, Dressy Bessy draw inspiration from something besides other indie bands, referencing their love of classic pop while making its sound more modern.
"The transfer of the classic girl-pop sound to Dressy Bessyís power-pop setup naturally involves some dramatic changes."
The transfer of the classic girl-pop sound to Dressy Bessyís power-pop band setup naturally involves some dramatic changes. Phil Spectorís string section and piano melodies are traded for a jangly electric guitar sound with analog synth fills, and light toe-tapping rhythms are replaced with loud rock drums. Tammy Ealomís vocals (backed by Julie Dorough on many tracks) mix the delicacy of yore with a dose of Sleater Kinney forcefullness, able to rise above her bandís volume while still holding a note. Even with the changes, though, the sweet melodies, pretty harmonies, and ever-present tambourines and handclaps keep the pop flag flying.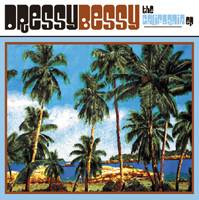 "California" (which heavily references The Mamas and The Papas) is a great, upbeat mix of "la la la"s, tambourine, and two-part harmonies, all about sunshine and palm trees. The subject matter aside, it sounds a lot like an indie version of Brenda Leeís classic "Jingle Bell Rock". But the EPís closer, "In the Morning", is where Bessy pulls off their most dramatic transformation of the classic sound. The tune is the more purely retro on the EP, all about how the singer is in "lo-o-ove", but the minimal, IQU-style lo-fi electronic backdrop both highlights Dressy Bessyís throwback nature, by eliminating the loud guitars, and makes the music a modern indie kids dream.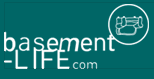 Dressy Bessy
The California Ep
Kindercore


Denver's Dressy Bessy really just seem like some fun people. The band's newest EP is an overdose of pop sweetness with five tracks of happily energetic romping. Singer Tammy Ealom's vocals are a brilliant throwback to early pop trendsetters and she happens to front a group that never fails to lend the perfect amount of bouncy, well- calculated support to her upbeat reflections. Dressy Bessy is one of the rare pop machines that manage to fill just about every one of their songs with not one or two, but three or four instantly catchy hooks that will keep heads bopping for the length of their offering. Track names like "Super * Everything" and "Hangout Wonderful," certainly hint at a small amount of overt bubblegum rock tendencies on the band's part, but there is really no denying the quality of the songs they craft. The strangely carnivalesque rhythm of "In the Morning" steps outside of the group's normal formula proving that they still have some uniquely appealing tricks up their collective sleeve. The future and past of no-frills pop diligence, Dressy Bessy have again proved that they will undoubtedly be able to put a smile on your face if they haven't already got you up and dancing. (pd)